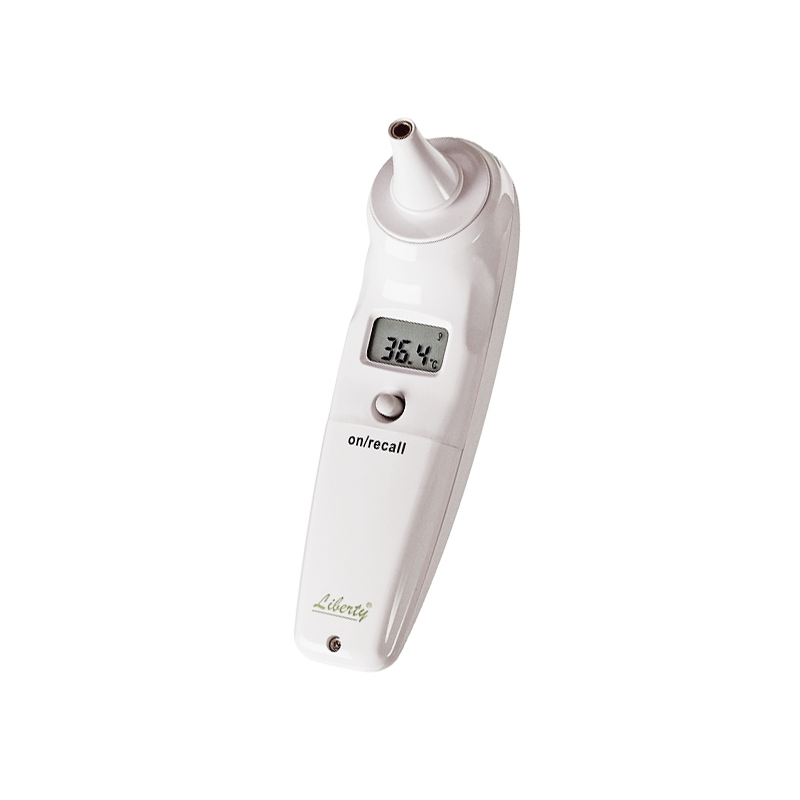 An ear thermometer is a medical device that is used to record the body temperature via the ear canal. This product uses an infra-red light to detect any thermal radiation. This thermometer should be used by trained people only because if not handled correctly it can end up giving wrong and inaccurate readings and this can be very misleading.
It is very simple to use, comfortable on the patient and gives accurate readings of the body temperature.
Features
It has a memory function of up to 10 readings. This product can automatically shut itself off when not in use. It has soft operation keys and has a long shelf life of 4000 uses. It is operated by AAA size batteries. It temperature ranges from 33.5 – 42.0 degrees. It uses infra-red technology to give precise measurement.
It is used together with probe covers that are mostly disposable. This ensures hygiene and limits infection from one patient to another.
Who Can Use it
This product is mostly found with a pediatrician because it is mostly recommended for new borns, infants, babies, toddlers and children. It can also be bought for home use but should be used correctly by someone who knows how to operate it. 
Disposable covers available
TGA listed